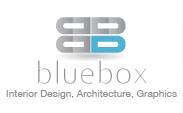 bluebox-sa.com
---
Bluebox aims to create interiors that are visually harmonious and expressive of the owner's personalities. We understand our client's needs, so that each design is a true reflection of our client's lifestyle. Within this framework, we bring to bare our expertise in matching styles, furniture, fabrics, and color. We do not overwhelm clients with multiple options; we like to keep things simple and effective.
In line with their current expansion, they are in need of:
---
Qualifications:
Candidates must have at least Vocational Diploma / Short Course Certificate.
The job requires Male applicants only
Minimum of 3 years working experience is required for this position.
Applicants must be 23 to 42 years old
---
NO PLACEMENT FEE – NO PROCESSING FEE
NO SALARY DEDUCTION
FOR MANPOWER POOLING ONLY * NO FEES TO BE COLLECTED * BEWARE OF ILLEGAL RECRUITERS
---
You may apply personally at:
STAFFHOUSE INTERNATIONAL RESOURCES
No. 43 West Point St.,
Cubao, Quezon City
Tel. No.: 913-3333 Loc 106
And bring 2 sets of the following:
1. Resume with detailed job description
2. Diploma & TOR
3. Employment & Training Certificates
4. Two pcs. 2x2 photos
Or email your resume (MS Word format) at apply@staffhouse.com (indicate "resume" & position applied for in SUBJECT LINE).
Visit our website at www.staffhouse.com and apply online.
For more information please contact:
Sandra - 09988499568 / 09175218678
---